Menu
Our food is freshly made to order for each customer, allowing for exceptions to meet your specific tastes. Our goal is to consistently serve incredible food and drinks. Our dedication to putting together creative dishes will have your mouth watering.
Hot Menu
Hot menu items are served with your choice of two side dishes (unless noted). Plates, utensils, bread and butter are included.
Spanish
Roast Pork
Cuban roast pork marinated with lemon, garlic, and herbs
Pork & Potato (House Specialty)
Boston butt stewed slowly in our special house seasoning until fork tender
Picadillo
Freshly ground beef combined with olives, capers and raisins simmered with sofrito and tomato sauce
Italian
Chicken Milanesa
Fried boneless breaded breast of chicken topped with marinara and mozzarella cheese
Lasagna
Your choice of meat (red sauce) or vegetable (white sauce)
(Choice of 1 side)
Baked Ziti & Meatballs
Oven baked with our homemade sauce and meatballs topped with mozzarella cheese
(Choice of 1 side)
American
Baked Chicken
Chicken seasoned in special spices, oven baked in our house gravy – very tender and juicy
Espo's Favorites
Bourbon Chicken
With 2 sides
Our great tasting food begins with the finest ingredients, created by our experienced kitchen staff.
Fajitas
Grilled chicken breast cut in strips accompanied by salsa, sour cream, shredded cheese, lettuce, sautéed onions, green peppers and tortilla shells. Also includes yellow rice and black beans.
Grilled Chicken
Grilled boneless, skinless chicken breast with sautéed onions. Served with your choice of 2 sides.
Pasta Primavera
With fresh veggies – With grilled chicken
Potato Salad
Southern style mustard potato salad with a touch of sweet pickle
Pasta Salad
Rottini pasta with fresh herbs and tomatoes
Tossed Salad (Half or Full Tray)
Our garden fresh lettuce mix topped with tomato wedges, croutons and served with our house dressing
Greek Salad
Salad mixed with tomatoes, black olives, Greek peppers, beets, radish, potato salad, covered with feta cheese and Greek dressing on the side
Mixed Greens
Topped with vine ripe tomatoes, then sprinkled with feta cheese. A colorful garnish of caramelized walnuts, mandarin oranges and sliced strawberries are added. Mandarin, sesame, ginger dressing enhances the salad.
Caesar Salad
With Grilled Chicken as a side (2 oz.)
With Grilled Chicken as an entrée (5 oz.)
Sandwiches
Drinks not included
Cuban Sandwiches Tray
Baked ham, cuban style roast pork, genoa salami, Swiss cheese, pickle with mayo/mustard blend
Assorted Deli Tray
Ham and cheese, turkey breast and Cuban sandwiches on assorted breads
Wraps – Croissants – Deli Bread
Vegetables
Yellow Rice
Smashed Potatoes
Italian Green Beans
House Salad
Pasta Salad
Black Beans
Garlic Red Potato
Ziti
Steamed Vegetables
Platanos
Corn
Mac & Cheese
Soups
Black Bean
Spanish Bean
Collard Green
Tomato
Cheese Cake
Chocolate Chip Cookie (3 dz.)
Mini Eclairs

Gourmet Cookies
Guava Turnovers
Apple Turnovers

Soda
Can drinks of Coke, Diet Coke and Iced Tea
Breakfast
20 person minimum
Continental
Freshly baked assortment of muffins, fruit danish pastries, bagels and fresh cut seasonal fruit with orange juice
Breakfast Sandwich
Scrambled egg, ham, sausage or bacon with cheese. With fruit and orange juice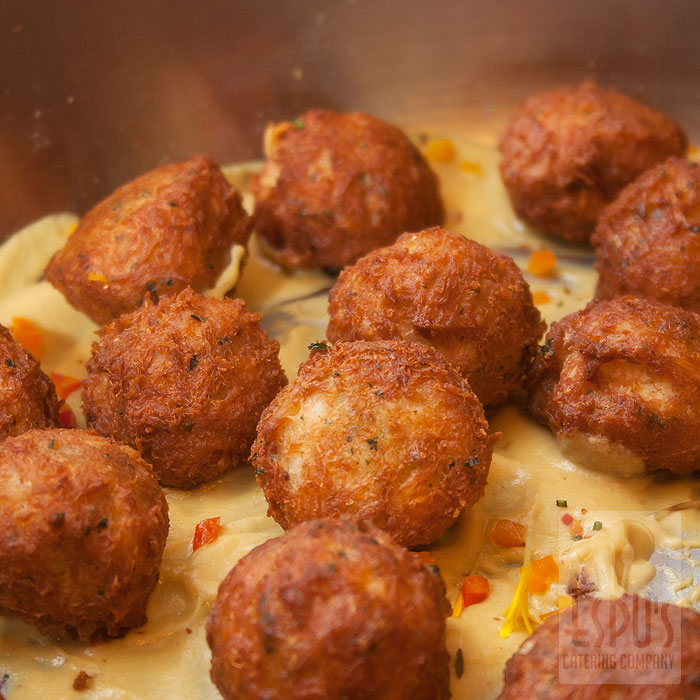 Mini Devil Crab (dozen)
A breaded croquette stuffed with crab meat
Mini Stuffed Potato (dozen)
Breaded mash potato with picadillo (ground beef)
Fruit Tray
An assortment of freshly cut seasonal fruit
Cheese Tray
An assortment of bite size international and domestic cheeses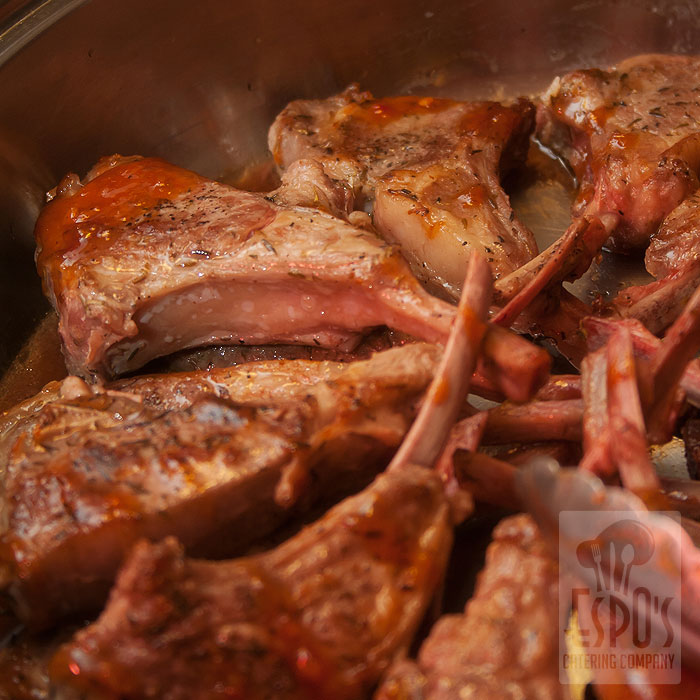 Bar-B-Que
15 person minimum
BBQ Platters
We slow cook our chicken and pork butts in our unique grill for that perfect southern flavor
Chicken
Pork
Served with your choice of 2 BBQ sides
BBQ Sides
Baked beans, potato salad, macaroni salad, cole slaw
Schedule Your Catering Event Now!
Ready to start planning your catering event? Let us know if you have any questions, comments or suggestions.